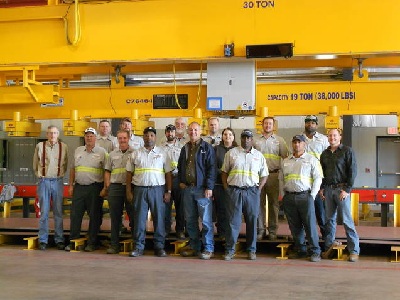 Structural Coatings Hertford is one the most technologically advanced facilities in the United States for the process of blast cleaning and coating of Steel Plate. Our rich history of 32 years in the steel coatings industry has develop our commitment to quality and customer satisfaction. Structural Coatings Hertford is located in close proximity to Nucor Plate Mill in Hertford County, North Carolina.
Structural Coatings Hertford specializes in blast cleaning and liquid applied coatings that consist of weldable preconstruction primers and clear plate preservers. Our line of equipment is the newest and most advanced in the industry; utilizing state of the art automation for quality control and traceability of our customers finished product.
Our specialized process "Plate Shield" is designed to protect and account for all aspects of quality control and traceability procedures.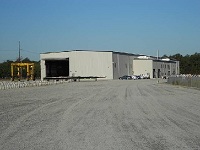 With a staff of highly skilled and trained operators Structural Coatings Hertford meets and exceeds our customer's specifications and request for blast and primed plate.
Our customers are associated with all steel plate markets including Marine, Rail, Wind Energy, Heavy Equipment, Oil and Gas and OEM.
Structural Coatings Hertford would like to encourage you to contact our office for quotations, budget pricing or technical questions related to our Plate Shield process. We invite you to explore our website to see how our Plate Shield process can make the difference on your upcoming project.