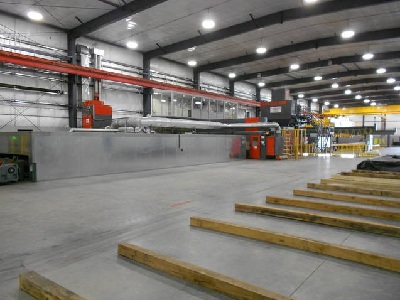 Our mission statement is to provide the highest quality product to our customers on time and at a competitive price. One of our many objectives is to provide quality services with on time delivery to meet the demanding schedule of our customer's needs. At Structural Coatings Hertford we believe in doing it right the first time. This mission statement will allow our company to grow with its customers in the most competitive of markets.
At Structural Coatings Hertford, our belief has always been that the quality of the coating system is only as good as the surface preparation and application of the coating.
Our staff within Structural Coatings Hertford is dedicated to quality and deadlines for production. Our staff consists of highly trained operations and quality control personnel. Structural Coatings Hertford is also equipped with highly skilled automation engineers and mechanics to keep our shop up and running at all times no matter the situation.
Structural Coatings Hertford is committed to protection of the environment. Our company actively maintains environmental controls and meets or exceeds all state and federal standards to protect the environment